February 2021 Volunteer of the Month - Charity
This month we would like to say a big thank you to Charity, our volunteer of the month. She has only been with us a short time, but has fostered multiple dogs, including one that had some behavior issues and needed training. Here is a bit about Charity in her own words:

I just moved back to Ohio after a decade living on the coasts in NYC and LA and traveling etc. now I'm back here running my own production company and spending time with my family. I have always loved dogs and have been unable to provide a home for a dog because of my traveling in the past but when I bought my first house I immediately wanted to find a place to help out and volunteer somewhere. Found paw patrol online and here I am! Very thankful I can be of help in any way!

We are very happy Charity found us and hope she stays with us for a long time. Thank you so much for all you have done and continue to do!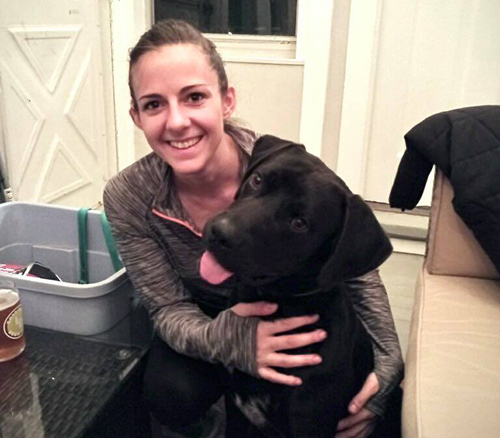 << January's Volunteer of the Month March 2021's Volunteer of the Month >>